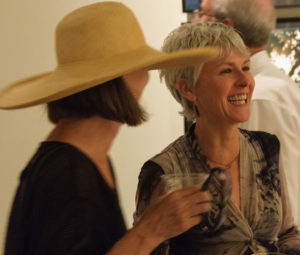 "Photography is an accepted illusion but the way it can subvert reality leaves an ephemeral space for the imagination to inhabit."  Lucy Lippard
The garden and the cycle of the seasons are a constant and evolving impetus for my work. Trees throughout the year, the compost pile, the history of the natural sciences become subjects. The tangible aspect of the natural world along with its mysteries and metaphors are things that sustain me.
Shadows and silhouette, light and transparency, the literal and the enigmatic, visual perception, memory and time passing, all play into my artwork. Photograms and hand applied emulsions give way to digital images, drawing always in the periphery. My low tech approach to artmaking includes ritual and performative aspects.
Growing food locally, water issues, composting and other issues of sustainability are all part of the subtext.
Nancy Sutor studied at the School of the Art Institute of Chicago and lives in Santa Fe NM. She is studio artist, an educator and a curator. She continues to explore the natural world in her studio, her garden and the larger community. Her work is in the Amon Carter Museum, Deutsche Bank,  Fidelity Investments and other museum, corporate and private collections.